Honda was founded by a nice man in Japan called Soichiro Honda and who looked like this: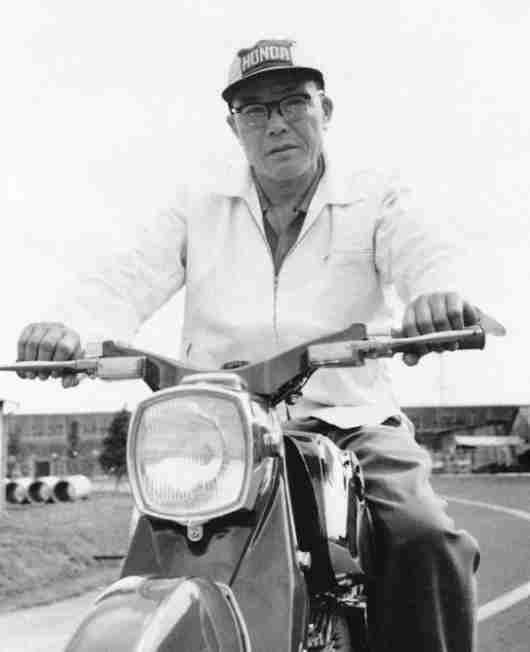 and who once said "Real happiness lies in the completion of work using your own brains and skills."
Mr. Honda was a mechanic who managed to develop his own design for piston rings back in 1938.
At first he tried to sell the design to Toyota but they declined, which made him determined to start his own company; on September 24th 1948 Honda Motor Co. was officially founded.
In their early days, Honda produced scooters and motorcycles and the first Honda model was the A-Type, in 1947. Some idiots don't consider this a full-fledged Honda motorcycle because it came out the year before the Honda Motor Company was formally founded; however, it says Honda Motor on the fuel tank and that is good enough for me.
The first bike under the formal Honda brand was released in 1949 and was called Dream D-Type. It produced around 3 horsepower and had a full 98cc. After this came their first big seller, the 146cc, OHV, four-stroke E-Type Dream which reached a production capacity of 130 units per day by October 1951.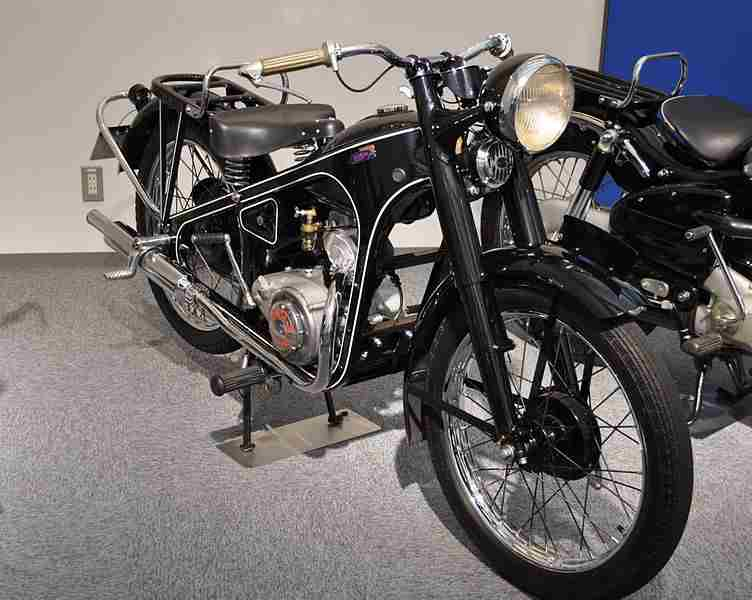 One year later, they made the F-Type, which had a 50cc two-stroke engine which took over the two-wheeler Japanese market producing 6,500 units per month. In 1953 they made the J-Type Benly, and in 1954 (hey I was born in 1954!) the 200cc scooter Juno, and in 1957 Honda introduced their first twin-cylinder bike, the legendary 250cc OHC four-stroke C70 Dream.
in 1959 Honda opened its first storefront in Los Angeles with six industrious employees.